Slovakia is one of the countries with a high incidence of gastrointestinal malignancies, especially colorectal and pancreatic cancer. Despite significant advances in treatment, the incidence of these diseases is constantly rising. The main problem is the low detection of the disease in the early stages when it is still treatable by standard therapeutic procedures. Prevention and early diagnosis are therefore the basis for increasing patients' survival and improving their quality of life. This is the goal of the VISION project, supported by the European Union's Horizon 2020 Research and Innovation programme.
The Cancer Research Institute of the Biomedical Research Center SAS (CRI BMC SAS), which has long been engaged in the research of malignant tumors of the digestive system, is the coordinator of the project. CRI BMC SAS was the first in Slovakia to introduce methodological procedures for the identification of mutations in hereditary forms of colorectal cancer. One of the main goals of the VISION project is to find new innovative approaches, using modern technologies based on nanomaterials, for the early diagnosis of these diseases.
"Thanks to close cooperation with renowned foreign scientific institutions in the field of clinical cancer research and top experts in the field of nanobiotechnologies, we want to achieve the enhancement of excellent translational cancer research in Slovakia. By exchanging experience and transferring the acquired scientific knowledge into clinical practice, we want to contribute to the improvement of early diagnosis of malignant tumors of the digestive system", says RNDr. Alena Gábelová, CSc., VISION project coordinator.
The ambition of the project is to make cancer research more attractive for young talented scientists and medical doctors and to support their professional growth. The VISION project provides young scientists with the opportunity to work in renowned foreign laboratories, where they will learn the latest scientific technologies. An important task of the project is also to strengthen scientific cooperation at the national and international level and to deepen the connection between clinical and basic research.
"Through educational and professional activities, the project aims to raise awareness among the general public about the need for basic and translational cancer research, and to point out the importance of primary prevention, which can significantly contribute to reducing the incidence of cancer," adds Dr. Alena Gábelová.
Biomedical Research Center SAS (BMC SAS)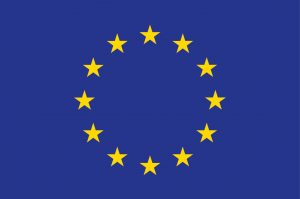 The Fraunhofer-Gesellschaft Institute (FhG)
Servicio Madrileño de Salud (SERMAS)
ETHNIKO KAI KAPODISTRIAKO PANEPISTIMIO ATHINON
NORSK INSTITUTT FOR LUFTFORSKNING STIFTELSE (NILU)
More information about the VISION project
Visual identity of the VISION project
PRESS RELEASE of the VISION project (in the Slovak language)
Translated by: Mgr. Tatiana Šipošová, BMC SAS
The VISION project has received funding from the European Union's Horizon 2020 Research and Innovation programme under grant agreement No 857381