With a poster presentation, young researchers completed their weekly journey along the paths of science under the auspices of scientist from Slovak Academy of Sciences. Altogether, 42 children from all over Slovakia completed their research program full of startling experience and new friendships. In the Summer School of Young Scientists, some children studied chemistry of the home kitchen, others worked with a social robot, learned and lured insects, took an expedition into a cell, or found the waste material recyclable in a polymer kitchen, studied the enzybiotics – the fighters against bacterial pathogens, or experienced hydrogenation reactions, materials on the road and matters of the heart.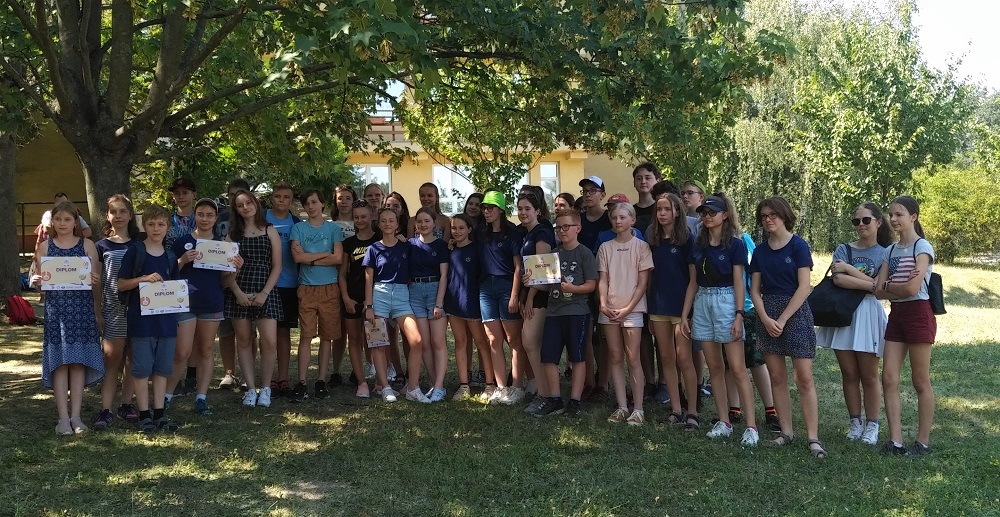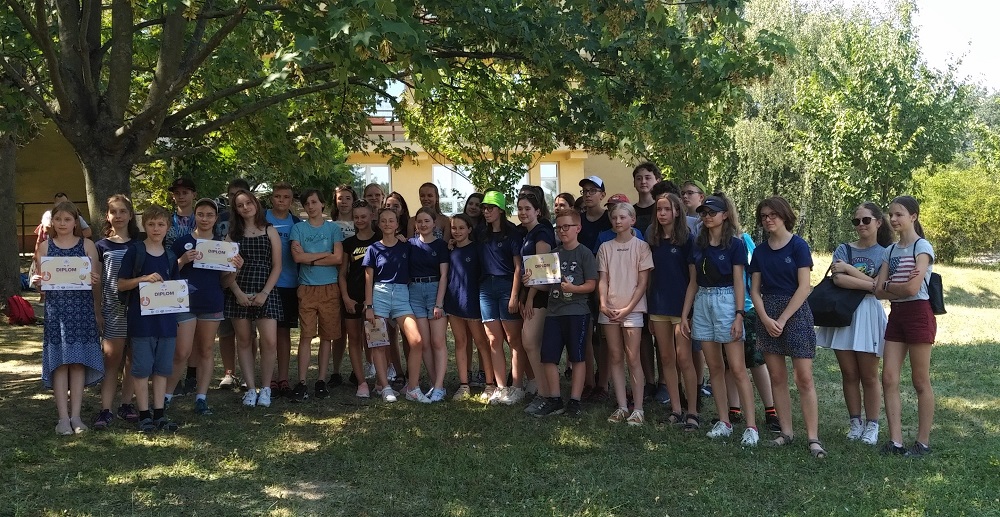 In our Biomedical Research Center at the Institute of Experimental Endocrinology, Terezka, Ivanka and Ondrejko under the guidance of Dr. Novotova, Dr. Zahradník and L. Novota from the Department of Cellular Cardiology, travelled inside heart muscle cells and looked for the SARS-CoV-2 virus in cultured cells thanks to an ingenious capability of an electron microscope.
How did the cell expedition pass?
During the week full of science, our trio of young researchers learned how to observe a cell by means of the electron microscope. They found out that it is not enough just to sit at the microscope and look into the eyepieces. So how was their week?
First, they had to prepare the sample. In this case, to dissect the papillary muscle of a chicken heart. Make it dry by extracting water into absolute alcohol and propylene oxide. Embed the dry sample into a polymeric resin. Shape the pellet for cutting and cut the ultrathin slices by means of ultra-microtome. And finely, place the sample slices on a copper grid and mount it with a sample holder to the vacuum chamber of the electron microscope. Now they could observe the interior of cells in the sample at various magnification and took micrographs for analysis and documentation…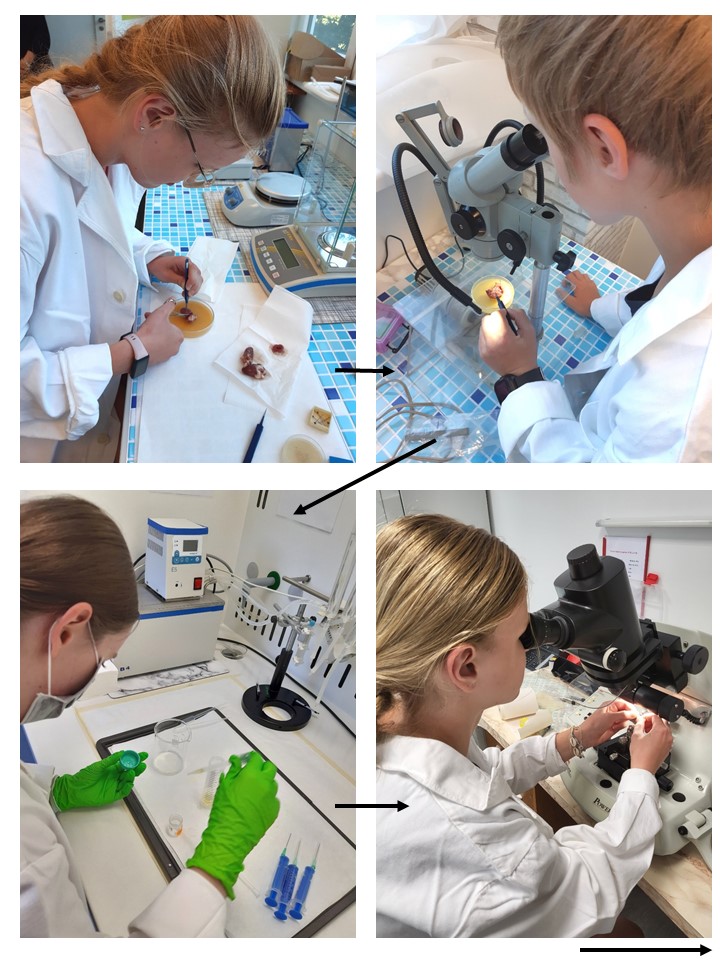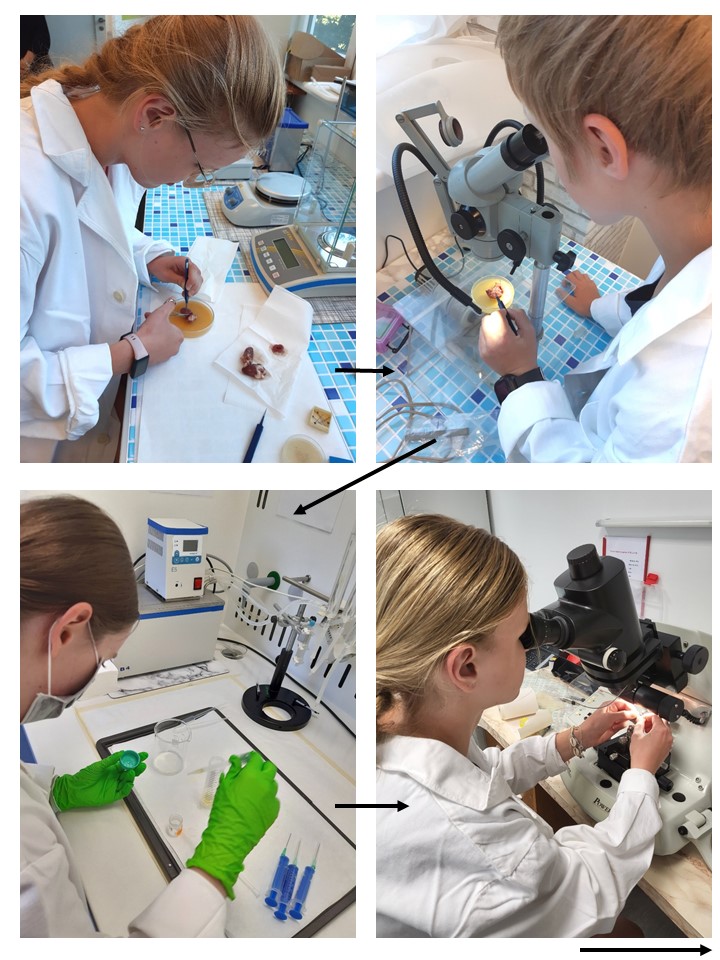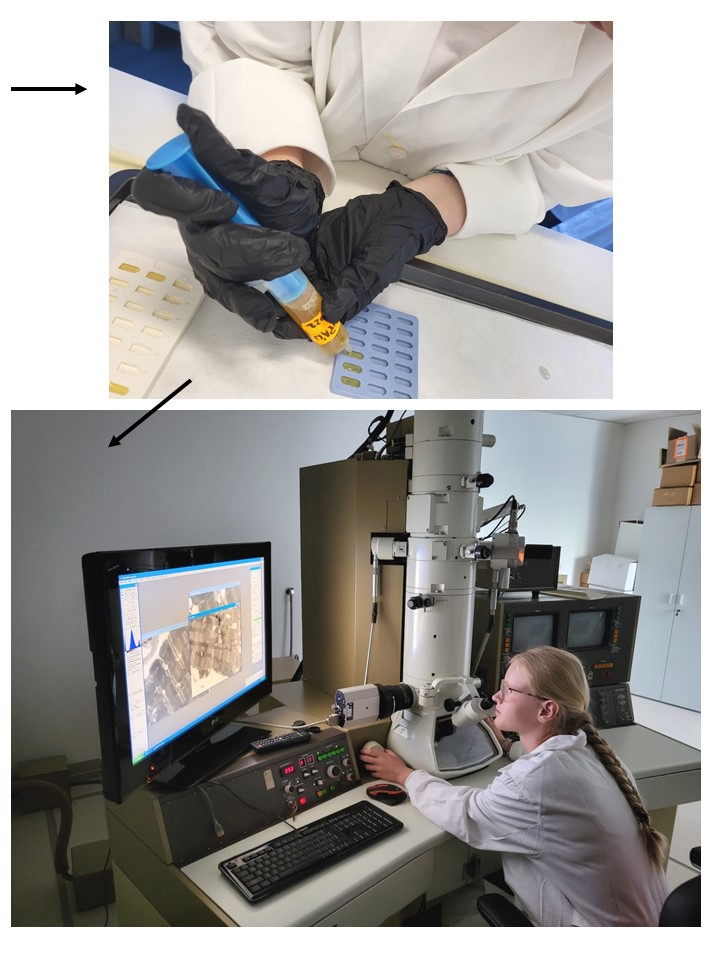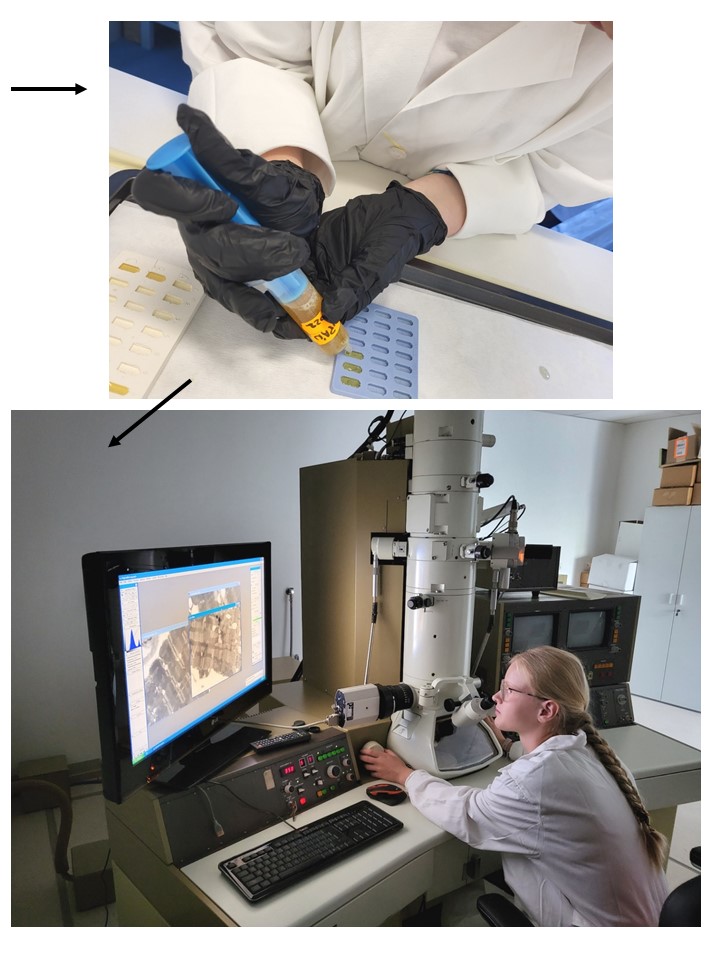 What did they see …
"We saw the internal structure of cells and their changes due to physiological and pathological influences. The ultrastructure of the cell changes significantly due to stress and infection", Ivanka, Terezka and Ondrejko evaluated their experience at the end of the project.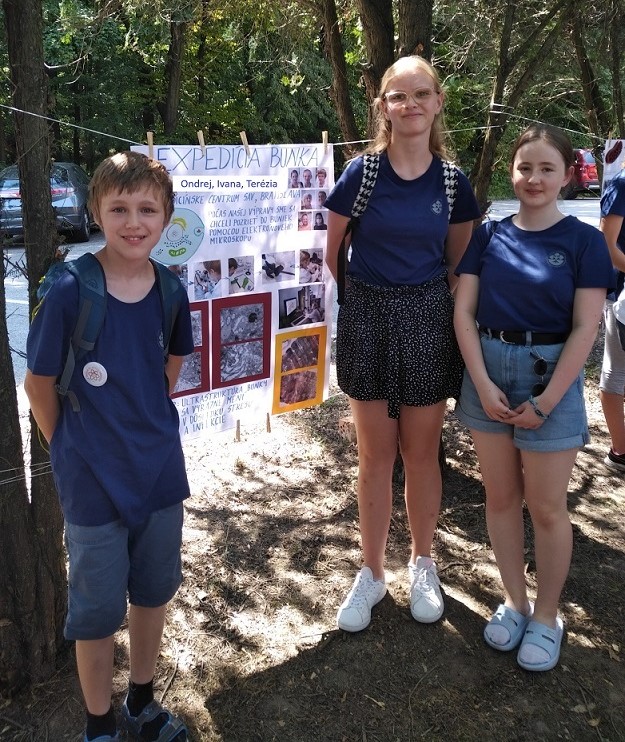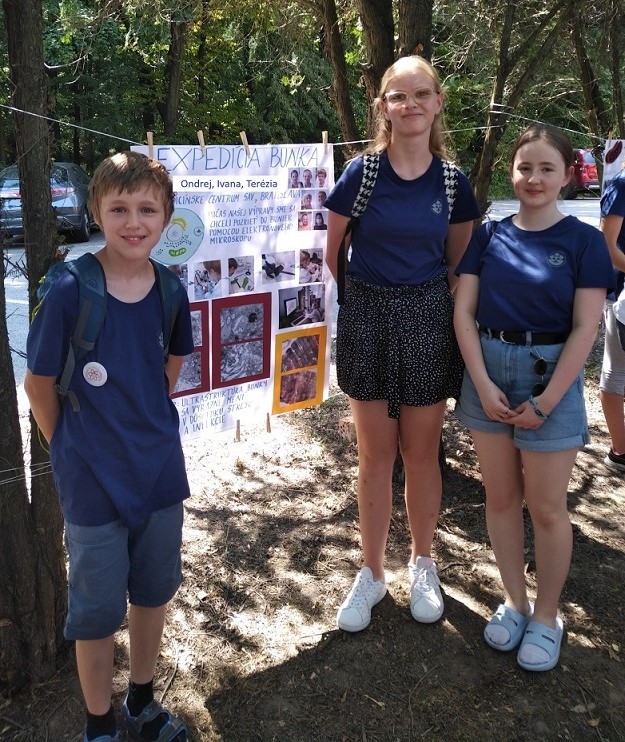 Translated by: BMC SAS
Photo: Dr. Novotová, Dr. Zahradník, Mgr. Vetrecin Čeplíková, BMC SAS